University of Kansas Athletics
Between May and October of 2017 I had the pleasure of working with the University of Kansas Athletics. I mainly worked with the Marketing and Fan Experience team as a Graphic Design Intern but occasionally I also worked with Rock Chalk Video. When I started, the University had just launched a full rebrand. Athletics has always had their own twist on the branding but was curious about ways of incorporating some new elements the University had launched. Throughout my time here, I worked on projects ranging from simple magazine and mobile ads, to soccer scarves, to promotional material. Below are a couple larger projects I had worked on from initial ideation to final production and installation.
The start
These Rock Chalk Jayhawk billboards were the first introduction to the new branding. I thought a simple way to ease the branding in was the treatment of the photography. The main usage of Gotham versus Charter was a strong enough difference to give Athletics the modern, strength emotion they wanted. "Rock Chalk" was meant to stand alone while "Rock," "Chalk," and "Jayhawk" were designed to be in a sequence along i70 in Kansas. Using the same angle from the K of Gotham Italic for the division of color became a common element used throughout advertisements and signage for Memorial Stadium.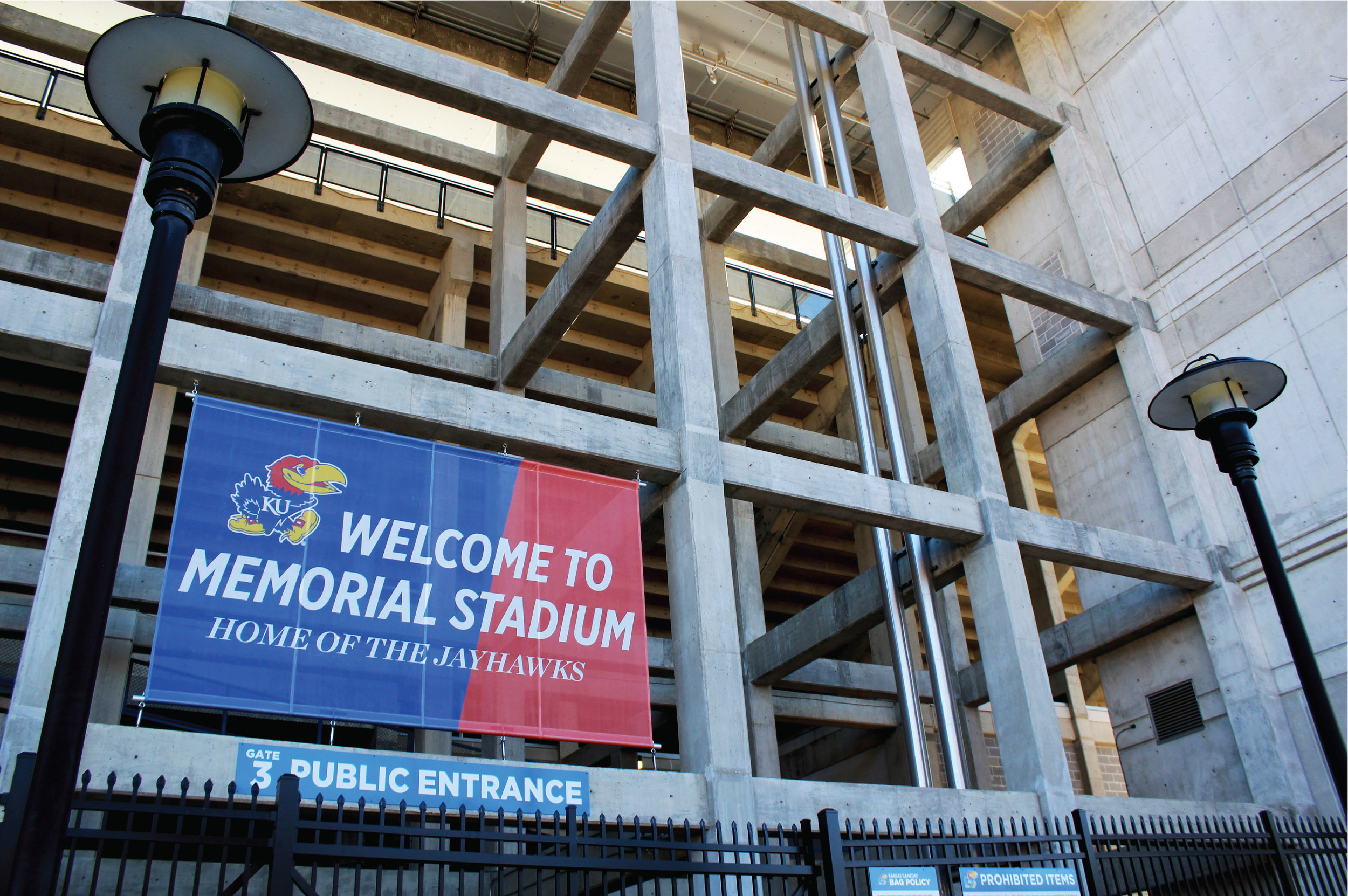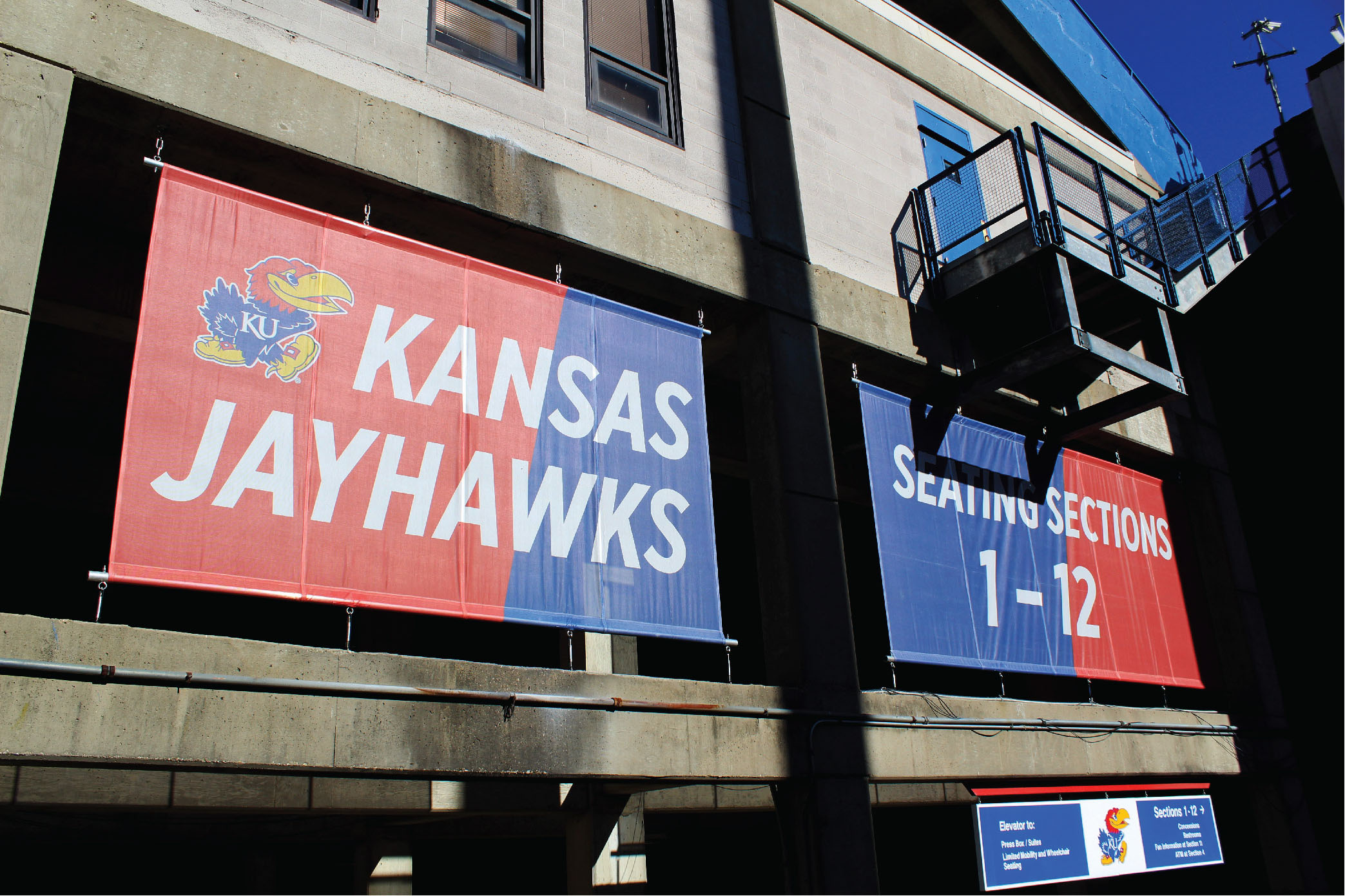 Memorial stadium
As a way to spice up the stadium, KU wanted to add in some new banners to communicate seating areas, past players, and Rock Chalk pride. Another concern moving forward was incorporating the look created in the billboards, but still a classic look for KU. The production process was hands-on by making multiple tests on the material to check coloring and legibility. The memorial project was completed with another graphic design intern.
Experience
After the installation football season was alive and ready. Other projects to include on the stadium were the Scoreboard, Bowl Flags, and Field Goal Club. Athletics really wanted to keep the feeling of tradition alive with sayings like "Hail to Old KU" and a flag for every football bowl game they won. The Field Goal Club was a new seating area added the 2017 season. We worked on the branding and environmental graphics for it as well. During the season, I had an opportunity to spend a game day exploring the field, and taking photos for future design work. The feeling of seeing your work up in its intended environment is always a rewarding feeling.